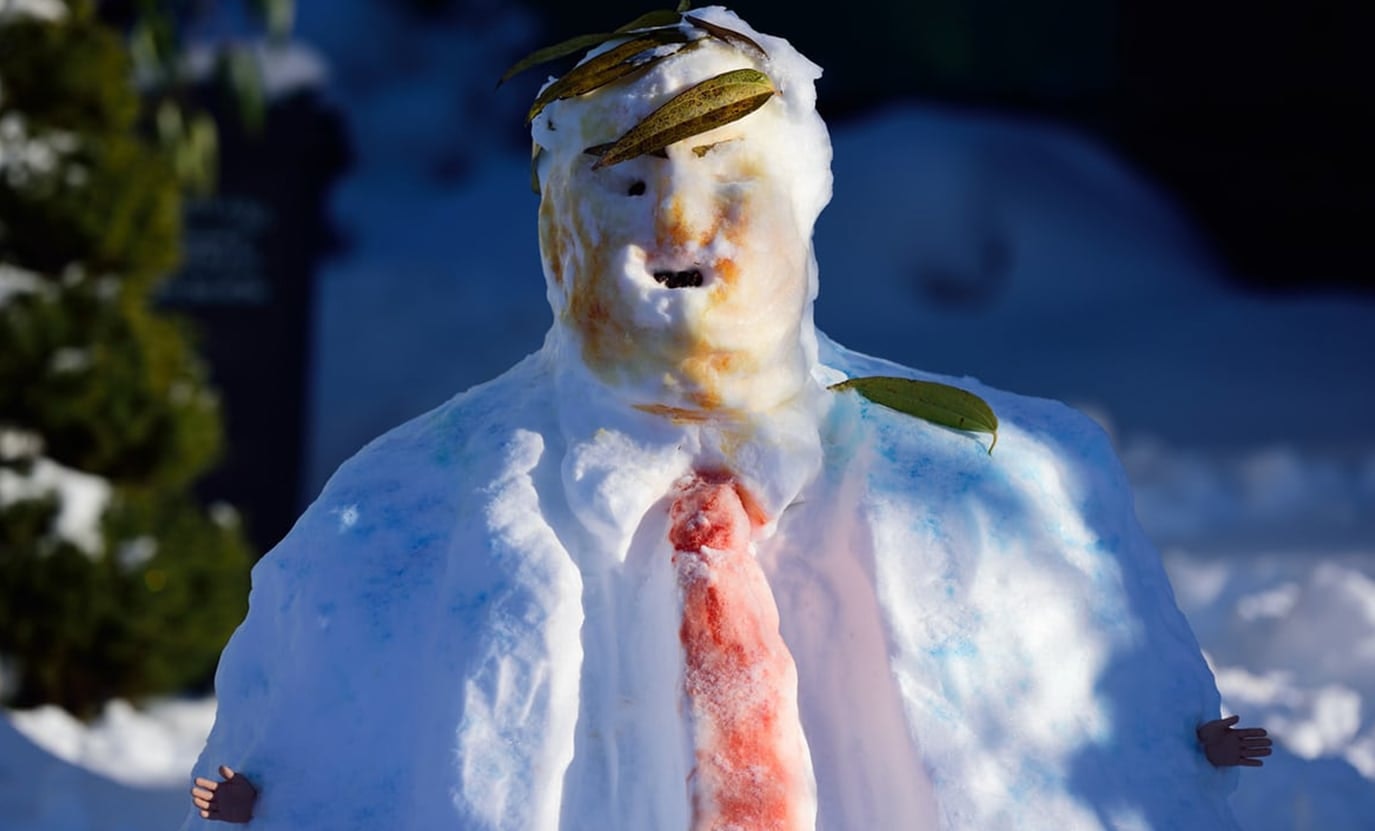 JP Brammer
Creating a home base for writer John Paul Brammer that focuses on content while adding visual flair to represent his big personality.
---
Product Design, Information Architecture, UX, E-Commerce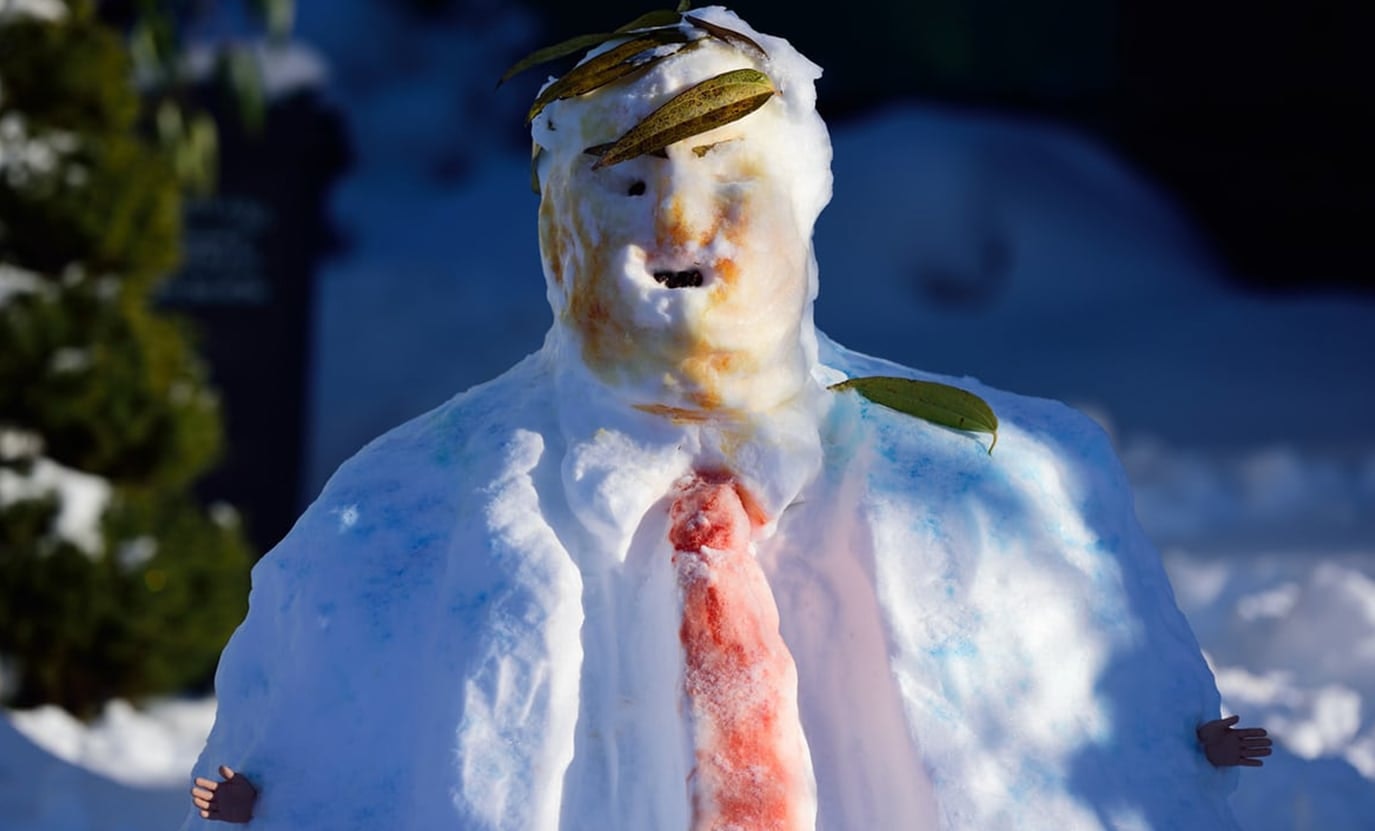 The Challenge
Lending personality to text.
John Paul Brammer is a writer, blogger, and activist from Oklahoma. His work has been featured in Vulture, Buzzfeed, The Guardian, Huffington Post, Slate, Teen Vogue and Vox to name a few. He frequently writes on the topics of LGBT activism and his Mexican American background. Our task was to create a portfolio website that could be a comprehensive "home base" for readers and potential employers.
The Approach
Why so serious?
What made John stand out to us was his online persona. He is able to remain humorous and snarky while making profound statements and observations about gender, sexuality, and social issues. We wanted to keep focus on the content while showcasing the lighter side of John's personality, visually juxtaposed with poilitical imagery. The result was a dynamic hub, where visitors could interact with John's writing and immediately get a sense of his voice and personality.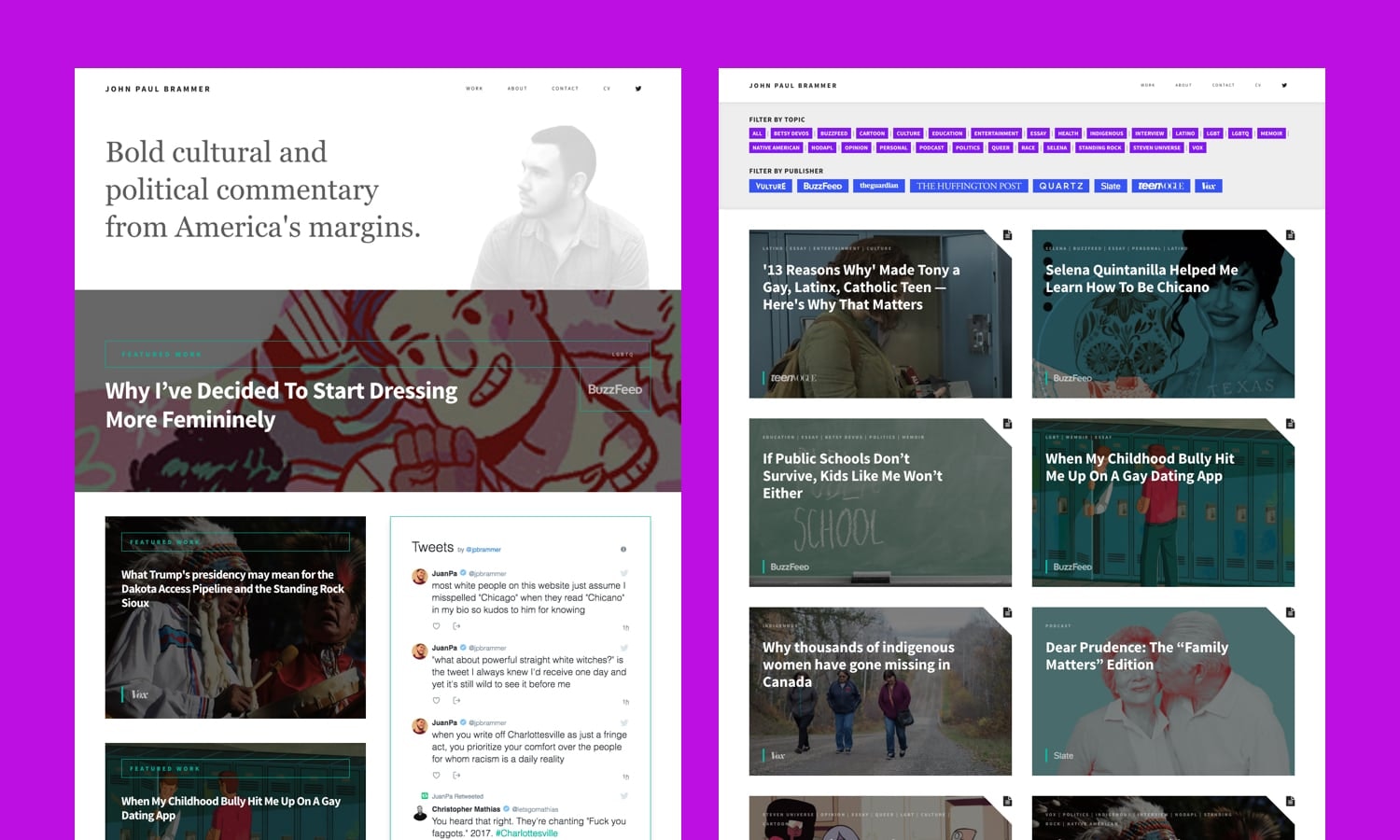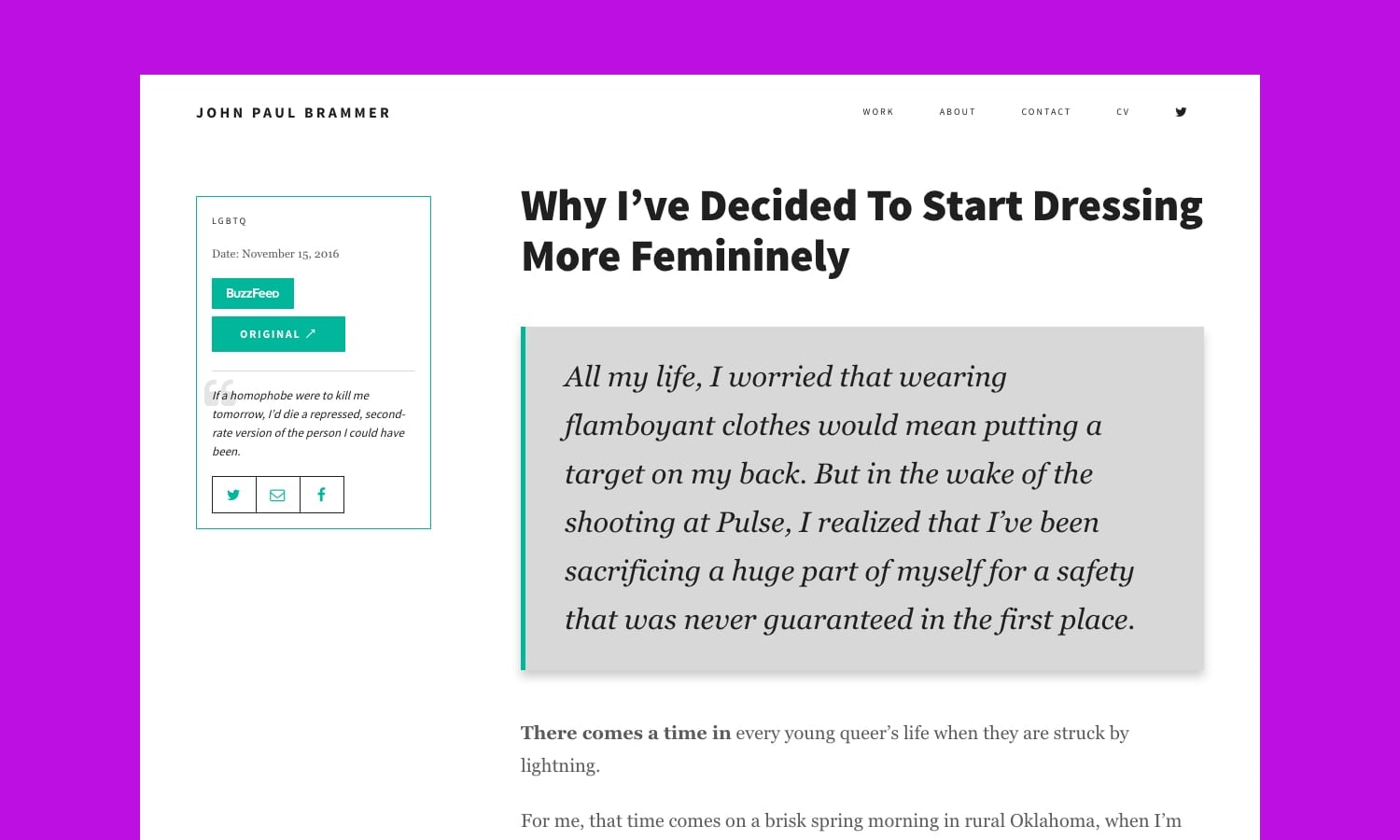 The Result
Wigs in orbit
To create the balance of personality and content, we made sure to use heavy imagery on the home and work pages, and heavy white space and minimalism on the article pages. This managed the viewer's attention on a contextual basis and balanced the macro and micro user experience.
We built the site on Jekyll, a static site and blog generator and connected it to a backend CMS tailored for static websites keeping everything light and speedy, with attention to the modularity that John needed.
Read his kind words below ↓